Resolve health issues, Naturally !
With such busy, overscheduled lives it can be easy to prioritise everything else above our own health and wellbeing. At Resolve Health and Wellness we put you back on the priority list by providing state-of-the-art diagnostic testing and leading natural therapies to restore your health and wellbeing.
Assisting infants through to adults, we take the time to get to know and understand your health challenges and combine alternative and natural therapies with lifestyle enhancements to help alleviate symptoms, eliminate sickness and encourage wellness for the long-term.
To assist our body with the detox of heavy metals, it is best to improve the overall mineral balance.
One may argue that an adequate supply of nutrients contributes to or is required for optimal health. Laboratory testing is costly and often not covered under Medicare ( ie p-Zinc).
UPDATE ON CORONAVIRUS SITUATION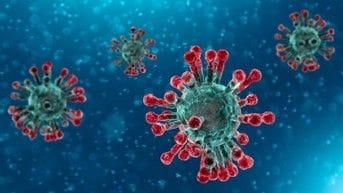 Just a quick update regarding the recent government restrictions on some allied health providers due to COVID-19.
We wanted to assure you that as healthcare practitioners we are exempt from these restrictions.
Our professional organisation representatives have attended a briefing with the Principal Medical Advisor at the Department of Health today. The key message from that briefing is:
Government encourages healthcare professionals to continue working to help ease the pressure on our hospital system.
Continue using your immune support, and follow the Government Guidelines paying particular attention to personal hygiene and infection control by washing hands regularly, coughing into your elbow or on a clean tissue and disposing of it immediately.
Whilst there has been a general consensus in the community that this is merely, for most people a mild flu. My research since it first came to my attention in January leads me to feel that this respiratory illness should be taken very seriously. The mechanism of this virus does not follow the normal mechanisms of many known upper respiratory viruses and is highly infectious.
Should you find this period extremely stressful we can offer an acute Homeopathic consultation for $50 which also includes 1 Homeopathic remedy. We hope this will be of assistance particularly during these economically challenging times.
All consultations will be carried out via online or phone by appointment only.
Our clinic operates on Tuesday and Thursday as our staff are committed to other organisations offsite on alternative days.
If you would like to book an appointment or purchase supplements please email us at reception@resolvemyhealth.com.au or call us on 07 5525 2211. Please be patient and respectful with our staff, we are working through our enquiries as quickly as we can.
Please follow us on Facebook for up to date information and relevant immune support strategies.

Call us on (07) 5525 2211 and find out why natural therapies are often the best medicine.