What You Need to Know About Ross River Virus
Posted by Rita Texeira on 13 May 2015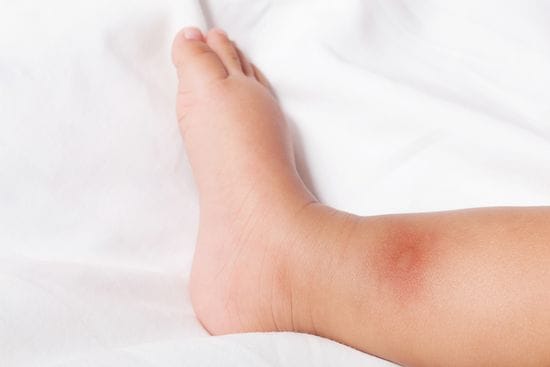 Ross River Virus (also known as epidemic polyarthritis) is a viral infection that is spread by infected mosquitoes and can cause debilitating pain and discomfort for weeks, months and sometimes years. Originally identified near Ross River near Townsville in North Queensland, there are now over 20 species of mosquitoes all over Australia, Papua New Guinea and other parts of the South Pacific who can carry the virus.
Each year over 8000 people in Australia are infected with Ross River Fever, with those aged 25 to 45 most affected. While some simply believe they have lingering flu symptoms, many others infected with Ross River virus, particularly children, don't appear to have any symptoms at all. Evidence shows that symptoms tend to be more severe with increasing age.
The disease is most prevalent throughout Australia during the months of January to May when most mosquito numbers are at their highest, but in Queensland we are affected all year round. The recent floods and heavy rains have created great breeding conditions for mosquitoes and, as a result, there have been over 1000 recorded cases in Queensland this year alone.
Native animals, in particular the Kangaroo and the Wallaby are the main carriers, though horses, rats and bats can also carry it, passing it onto the blood-sucking mosquito. The mosquito then in turn transmits the disease through their saliva and into the bloodstream of humans or other animals and the cycle continues.
What are the symptoms of Ross River Virus?
Symptoms usually develop 2-19 days after being bitten by an infected mosquito. Symptoms can include inflammation, fever, joint pain, rash, swelling of the joints (wrists, fingers ankles and feet) and a fatigue so severe patients can barely get out of bed.
Only one out of five of those infected will develop symptoms, and the severity can range from barely noticeable to hospitalisation in extreme cases. Up to 15% can continue to suffer joint pain, lethargy and fatigue and depression for months and sometimes years.
Other symptoms can include headache, backache, loss of appetite, nausea, pins and needles and long-standing arthritis.
The good news is that all infected eventually recover, and the disease itself provides immunity from a second infection.
Treatment for Ross River Virus
There is no 'cure' for Ross River Virus and treatment is directed mainly at reducing the pain and inflammation. Aspirin and other analgesics are usually the prescription, coupled with bed rest, avoiding alcohol and cutting out excessive physical activity.
Because the virus affects those in the child bearing and rearing years, it can be quite debilitating for young mothers in particular, caring for their young.
The ideal treatment model for Ross River Virus is the Systems of Medicine approach. This means your practitioner prescribes specific nutrients and herbals based on your present condition and not to a disease label.
With this approach your practitioner will use the least invasive treatment that can yield a system-wide benefit to maximise your body's self-healing abilities and avoid side effects.
Herbals medicine can be a great alternative as it acts as a multicomponent and multitargeted medication. Not only does it have a supportive effect on the body's own regulatory systems, it does not suppress symptoms alone.
At Resolve Health we like to employ medications following a Bioregulatory model where we don't interfere with normal healing mechanism, don't suppress symptoms but instead, facilitate self-healing. An example treatment plan could include using a probiotic, correcting the underlying pH, anti viral therapy with changes in diet (avoiding gluten, dairy, sugar and intolerances)
Prevention of Ross River Virus
Although a vaccine has been developed, it is not financially viable for the government to manufacture and produce it, so protecting yourself from mosquito bites is still the best prevention. Ways to avoid being bitten include:
Wear loose fitting, long sleeves went going out especially at dawn or dusk and always use a repellant.
Screen your windows and doors around your home and repair any holes in them
Avoid areas most likely to be mosquito infested, especially during their most active times of dawn or dusk
Do a periodic spot check around the house and clean out any areas of stagnant water, such ponds to discourage mosquitoes from laying their larvae
Are you concerned about Ross River Fever or have any questions you need answered? Call us today on (07) 5525 2211.