What you need to know about Irritable Bowel Syndrome
Posted by Rita Texeira on 19 March 2015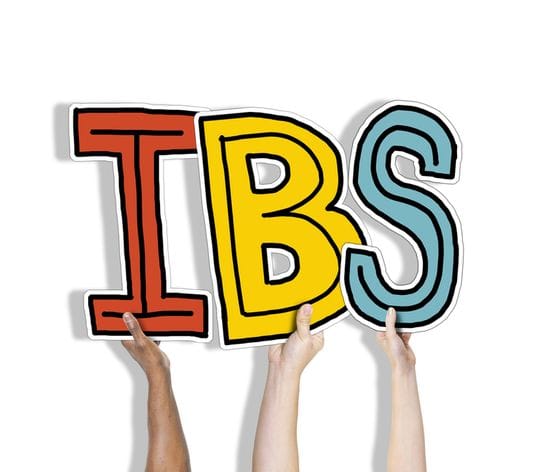 Concerned about the amount of wind you're passing or the constant cramps, constipation or diarrhoea that's been plaguing you?
Chances are you may have Irritable Bowel Syndrome (IBS). As many as 15% of adults experience IBS at some stage, but many go undiagnosed because their bowel shows no indication of any damage or disease when examined.
So what is Irritable Bowel Syndrome?
If you have recurrent upper and lower gastrointestinal tract discomfort and abdominal pain with symptoms of constipation, diarrhoea or both at least once every ten days, then you may have IBS.
The condition is fairly common, although often not diagnosed. It is believed that as many as 1 in 7 people in Australia suffer this condition, which can mean chronic and constant symptoms for some.
Women are three times more likely to suffer IBS than men and the condition is exacerbated around menstruation. While symptoms and severity differ from person to person, some common indications are:
Nausea
Excess gas/wind
Bowels never feel fully emptied after going to the toilet
Mucus in stools
An urgent need to get to the toilet quickly
Abdominal pain, bloating and cramping relieved by going to the toilet or passing wind
Changes in bowel habits either constipation, diarrhoea or both
These symptoms may also include and are sometimes brought on by the above symptoms:
Fatigue
Indigestion and burping
Headaches especially with constipation
Poor appetite
Back pain
Problems with your bladder
There are three diagnoses of Irritable Bowel Syndrome which include:
IBS with constipation - Symptoms include stomach pain and discomfort, bloating, gas and infrequent or abnormally irregular bowel movements with lumpy or hard stools
IBS with d diarrhoea - This condition also includes stomach pain and discomfort, an urgent need to go to the toilet, abnormal frequent bowel movements with water or loose stools.
IBS with alternating constipation and diarrhoea as described in the above two types of IBS
Causes of IBS
While it was initially believed to be a combination of physical and mental issues, such as stress or anxiety, doctors now agree that while emotional stress may irritate or worsen IBS symptoms, they are not causative.
There is no known specific cause for IBS, but it is believed to be a combination of:
Genetics
A higher sensitivity to the gases inside the bowel
Persistent and stronger contractions of the muscles lining the bowel
Infection - people are more susceptible to IBS if they have had gastroenteritis previously
Dietary Intolerances i.e. sugar lactose that is present in dairy products and most processed food
Treating IBS
Unfortunately there is no known cure for IBS. Sufferers may experience symptoms for a short time only, where others will live with chronic symptoms. However, research has found that avoiding certain foods and medications may assist in the management and severity of IBS. The following is a list of foods and medications to avoid that can irritate and/or trigger symptoms:
Alcohol
Coffee
Carbohydrates
Spicy foods and fatty foods
Dairy products
Caffeine in Green Tea taken in large amounts can worsen diarrhoea and symptoms of IBS
Antibiotics
Non-Steroidal anti-inflammatory medicines
Ibuprofen
Suspect you have IBS? Keep a journal of your symptoms and note any food or medications you have had at times symptoms appear. Learning relaxation techniques and stress management will also help as will good sleep routine.
Don't suffer in silence with your IBS or feel that medication is the only light at the end of the tunnel. There are some very natural ways we can help you identify your triggers, reduce your symptoms and improve your quality of life without any added side effects.
Call us today on (07) 5525 2211 to make an appointment with one of our highly experienced naturopaths and get back on the path to health and wellness.