Seven Superfoods to Incorporate in Your Daily Diet
Posted by Rita Texeira on 5 March 2015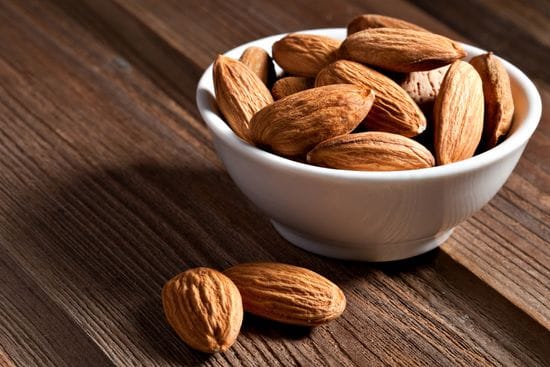 One of the easiest and fastest ways to make a difference to your health is to incorporate more superfoods into your diet. Packed with vitamins, nutrients and antioxidants, superfoods give you the energy and boost you need to make lifelong positive changes.
What's more you can probably find many of them in your fridge or pantry. To get you started, here is a list of seven superfoods that can easily be included in your daily diet.
1. Blueberries
Blueberries are packed with Phytoflavinoids and antioxidants, and they are also a good source of potassium and vitamin C. They are anti-inflammatory and can lower your risk of cancer and heart disease. Include them in your smoothies and fruit salads or enjoy them on their own. Other fruits in the berry family are beneficial as well.
2. Almonds
One superfood you can't go past is the versatile almond. This little nut is rich in Vitamin E, which is great in fending off free radicals; potassium that is great for the heart as well as lowering your systolic blood pressure. They are also a good source of Vitamin B2, which is great for propping up energy levels.
3. Quinoa
The most mispronounced grain out there. Pronounced KeenWah, these little grains are filled with iron, fibre, protein and is gluten-free. It has a high phosphorous content that is good for growing teeth and It also contains magnesium that aids in diabetes and cardiovascular disease.
The Vitamin E and Selenium content assists in weight control and also to lower the risk of diabetes and heart disease. As an added bonus it's easy on the taste buds with a nice nutty flavour. If you can cook rice, then you can cook quinoa. Add it to your salads, veggies or just enjoy it on its own.
4. Chia Seeds
Chia seeds, like quinoa, contain amino acids and protein, and they have even more Omega-3's than flaxseed. Chia seeds expand in water and liquid, so they also expand in your stomach, helping you feel fuller and more hydrated for longer.
Loaded with antioxidants, Chia seeds are soothing and cleansing in the digestive tract. For some people, Chia Seeds have instant benefits, making them feel great as soon as they have eaten them.
5. Kale
Kale has more antioxidants than many other fruits and vegetables. It's packed with calcium, iron and has lots of fibre in those leafy greens. It can be added to stir fries, juices and smoothies or eaten as chips, a healthy alternative to salt and fat-laden potato chips!
6. Oats
Mum was onto something when she insisted you eat your oats for breakfast. Sometimes called the brain food, its low GI and will stave off hunger.
It has been proven to assist in lowering cholesterol, boost metabolism and also helps with digestion. It's packed with antioxidants and other nutrients and it's high in fibre. Not only is it a great breakfast, it can be added to baking, is a great filler in patties and can be toasted and sprinkled on yoghurt.
7. Garlic
Garlic has long been known for its medicinal properties. We know it adds great flavour to food, but this strong smelling bulb is also widely used to treat ailments ranging from heart disease, yeast infections, high blood pressure, some cancers and male prostate problems.
While the strong odour can be off-putting to many, the benefits are too good to ignore. It is claimed that chewing on some fresh parsley will take away the garlic odour, so go ahead and enjoy.
This is just the tip of the iceberg when it comes to the superfoods available to get you started on a healthier 2015. Start including these in your daily meals, and you will soon notice the difference.