Natural fertility tips to boost your chances of pregnancy
Posted by Rita Texeira on 12 August 2014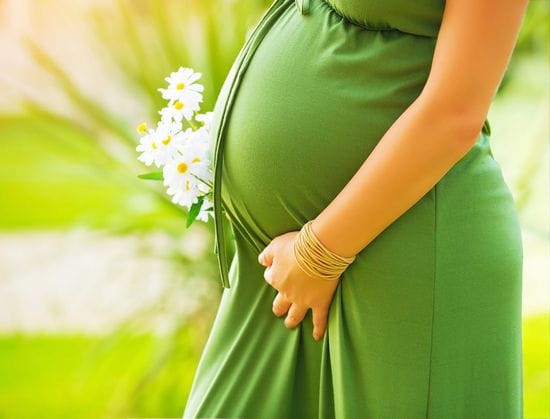 There is nothing more exciting than for a first time trying couple to find out they are pregnant. But with one in six couples experiencing infertility challenges, starting a family doesn't always happen as naturally or as easily as we'd like.
There are many causes of infertility, from Endometriosis, ovulation problems (absent or infrequent periods), poor egg quality and polycystic ovary syndrome (PCOS), to tube blockages, sperm problems, sperm allergies and simply the unexplainable.
If you are experiencing difficulties in falling pregnant, or you are about to try, here are 10 natural fertility tips to help improve your chances of falling pregnant.
1. Nourish your body
The causes of infertility are many and they are not always hormonal as most people think. More often than not it's due to nutritional deficiencies. This is why eating a healthy balanced is even more important during conception and pregnancy.
Currently, less than 50% of Australian women and men consume enough fruit and vegetables, and the average intake of selenium, calcium, and iodine is below the average for both NZ and Australia.
You want your body to be operating at an optimal level so be sure to eat foods that will boost your immune system and keep your body nourished. These include foods rich in protein, iron, zinc and vitamin C like fish, meat, dairy, eggs and beans.
Also keep in mind that the most important nutrients involved in preventing adverse epigenetic events are folic acid, B12, Vitamin D and methionine so it is important to ensure adequate intake. By increasing methylation at certain points these nutrients can stop expression of certain genes.
2. Watch what you drink
When trying to fall pregnant it is important to reduce your coffee and alcohol intake and increase your water intake. Alcohol can alter your oestrogen levels, which can interfere with egg implantation. Drink more water throughout the day to flush out the toxins and keep your body's system flowing better.
3. Stop smoking
If you are a smoker, it's time to quit. Cigarette toxins can damage your eggs, interfere with fertilization and implantation, and it can also increase your chances of being infertile.
4. Take time to relax
Stress can drastically impact your fertility, as well as infant development and behaviour, so it is important to avoid stressful situations and relationships as much as possible, and block out regular time in your schedule to relax, mediate and calm your body. If you do struggle to relax, check out these 10 tips to manage stress.
5. Bring back the fun
It is important to still have fun in the bedroom. When you are trying for a baby it can become very task orientated, but remember to stay focussed on the connection you have with your partner.
6. Preconception care
More and more evidence points to the fact that the way we were nourished and grew in our mother's womb can have an important impact on your health as an adult.
That is why taking nutritional supplements is imperative. It is preventative medicine and can be seen as foetal programming. Our body can influence a foetus in utero and determine their susceptibility to future disease.
7. Detox
With an endless amount of stressors that affect our health today, from chemical additives and colours in our food and drinking water, to toxic metals, pesticides, chemicals, plastics, environmental toxins, radiation and more, our bodies can quickly become overrun with toxins.
These toxins cloud our system; they make us tired, fatigued and more susceptible to allergies, sickness and over time, disease. To prevent this from happening and to ensure your body is working at it's best; consider doing an integrated detox before conception.
8. Acupuncture
Acupuncture provides many benefits to conception and fertility. It can help promote strong ovulation, increase blood flow to the ovaries, eliminate underlying inflammation that can harm fertility, improve sperm count and regulate menstruation and ovulation cycles.
9. Western Herbal Medicine
Western herbal medicine can help stabilise hormones and regulate periods, cycle length and ovulation times. It can also help ease endometriosis and polycystic ovary syndrome as well as improve sperm morphology, motility count, and egg quality.
10. Homeopathic fertility program
At Resolve Health and Wellness we follow the internationally renowned Liz Lalor Homeopathic Fertility Program© that has a pregnancy success rate of 87% within 4 cycles.
Started at any stage of the menstrual cycle, the program is designed to help the female body produce the fertile conditions necessary for conception and consists of a series of four or five natural homeopathic remedies taken by the woman at various times during her menstrual cycle. Your male partner is also prescribed a homeopathic remedy and supplements.
If you have been trying to fall pregnant for a while or would like to look at preparing your body for pregnancy, call us today on (07) 5525 2211 to give nature a little helping hand.