Four signs you might have a food intolerance - and what to do about it
Posted by Rita Texeira on 19 September 2014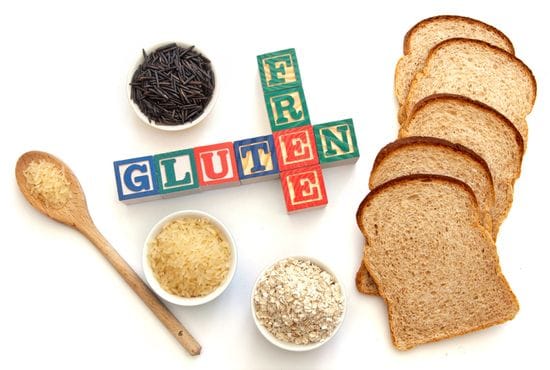 When your body is suffering from a food intolerance and is not running at its best it will start to give you signs. But the trouble is, many of these signs can be put down to stress, tiredness, a bout of sickness or another condition, leaving many people suffering for months if not years undiagnosed.
In fact a study, carried out by food intolerance website Foodintol, found that 42 per cent of people who have a food intolerance experience symptoms for more than five years before they realise they have the condition and seek help, and 28 per cent live with symptoms for two to five years.
To ensure you don't become one of these statistics, here are four signs that you might have a food intolerance and what you should do if you are showing them.
1. Tiredness, fatigue and continual exhaustion
While we normally get our energy from food, if you are regularly eating a food that you have an intolerance to, it can have the opposite effect. With your body working hard to fight what it sees as a threat, you can be left feeling tired, fatigued and continually exhausted.
With tiredness and exhaustion easily put down to a busy lifestyle, sicknesses or other condition, it can be hard to identify this as a new and different symptom. But tiredness and fatigue will often be one of the first warning signs that you have a food intolerance.
2. Gas, bloating, belching or diarrhea
This is perhaps one of the most common signs of a food intolerance, typically to gluten (celiac disease), lactose or fructose.
If you do find yourself having gas, bloating or diarrhea, particularly after eating, it may be due to a food intolerance.
3. Constipation
When your body has a food intolerance it can find it hard to digest the food in question causing you to have constipation.
If you do find you suffer from chronic constipation even despite drinking the required amount of water and having a high fibre diet, a food intolerance could be the cause.
4. Headaches and migraines
Headaches and migraines can often be associated with certain food chemicals. MSG, preservatives, artificial colours and even whole foods can be responsible for triggering chronic and severe headaches and migraines.
While pain killers can certainly ease the issue, changing your diet and getting tested for potential intolerances could drastically reduce your systems or cure your headaches altogether.
Are you showing any of the signs? Here's what you should do
While many of these signs and symptoms can be caused by other factors and conditions, it pays to at least rule out a food intolerance before you go on to treat anything else. Here are three ways to do this.
Keep a food diary of what you eat for a couple of weeks and write down when your symptoms present – can you see any pattern?
Food intolerances are normally caused by a reaction to a central allergen like dairy products, wheat and wheat products, food additives, chocolate, citrus fruits, corn, eggs, oats, nuts, gluten, yeast or glucose. If you do suspect a certain food, try eliminating it from your diet to see if your symptoms improve.
Get tested. There are quick, easy and painless tests that can be done to test for food intolerances that will give you instant answers as to what is going on. To find out more talk to your naturopath or physician about how you can diagnose your allergy