Five ways to eat healthy this holiday season
Posted by Rita Texeira on 17 December 2013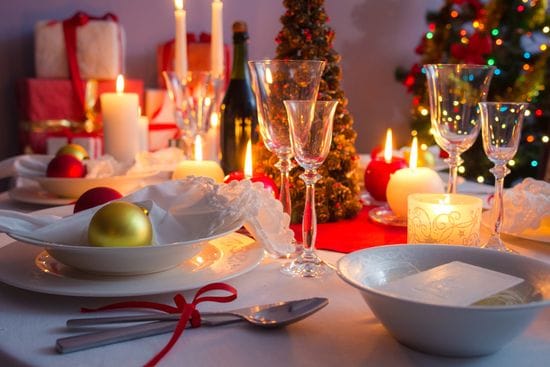 Holiday season is in full swing and with delicious treats increasing and time to burn off extra calories decreasing, what you do and don't eat over the Christmas and New Year period and the weeks leading up to them can have a major impact on your health – and waistline. To help you over this deliciously tempting time, here are five ways to eat healthy this holiday season.
1. Use smaller plates and serving utensils
It sounds so simplistic, but using a smaller plate like a salad plate for your main meal, a small bowl for desert and smaller utensils to serve with, you can help reduce the portion sizes of what you are eating. What looks like a normal portion size on a large plate or in a large bowl, can often be deceptively big.
2. Choose foods wisely
With loads of tempting treats around, it's important to choose your foods wisely so you fill up more on good foods and leave the treats as just that – treats. Choose leafy green salads, vegetable dishes, and lean proteins, not only will these be better for you they will also leave you fuller for longer and help you to maintain consistent energy levels.
3. Trim back the trimmings
Go all out on the tree, but when it comes to accessorising your food, do it mindfully. Little extras like dressings, sauces, butter, cream, gravy and cheese can often add more to your waistline than your meal. That's not to say avoid them altogether, just use them sparingly and where possible enjoy your food in its naturally cooked state.
4. Concentrate on your meal while you're eating it
Enjoy the taste and smell of your food, chew it well and savour each bite. Research shows that when we are distracted while we eat, we consume more than we normally would.
That's not to say you can't still enjoy meal time conversation, you may just want to take a pause from eating while you do it so you are aware of what you are eating and can take note of when you are feeling full. Not only could save yourself from consuming extra calories, you'll prevent that full, sluggish, tired feeling that comes when you've eaten more than you should have.
5. Watch what you drink
Choosing what you drink can often be as important as what you eat in terms of calorie intake. Fruit juices can be full of sugar so consider making your own fresh fruit juices instead. Not only will they be better for you, some combinations of fruit and vegetables can have great health benefits and help you consume a wider range fruits and vegetables than you would normally eat.
When it comes to soft drinks try to avoid diet drinks including zero sugar options. These are filled with artificial flavours which in addition to not being good for us can also increase our appetite. As for alcohol, if you want to consume less calories stick to clear alcohols. While red wine has been shown to be a powerful anti-oxidant, it has also been found to increase sugar cravings.
What is on the menu for Christmas at your place?