Acne, Hormones and how your diet can help
Posted by Rita Texeira on 30 July 2019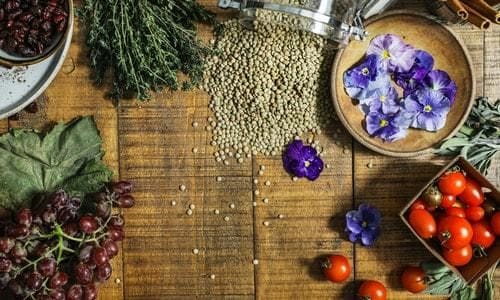 Acne is a common skin disease affecting 85% of teenagers.
Sometimes this condition can be due to an endocrine disorder such as polycystic ovarian syndrome (PCOS). Acne is also linked to excess hormone production such as androgens, growth hormone, insulin-like growth factor 1 (IGF-1), insulin and glucocorticoids.
Androgens, hormonal mediators (including IGF-1) are found in dairy products and are best avoided during treatment. A low GI diet has also been researched and improvement observed in male patients.
In an open-label trial treatment with chaste tree for a minimum of 3 months resulted in an improvement for 70% of the patients. This could be due to the mild anti-androgenic effect of chaste tree.
Address the glycaemic load with diet, the herb gymnema and green tea with meals. This will regulate insulin and IGF-1 .
Some studies recommended lower animal protein intake due to IGF-1 aspect in these products.
Supplementing with selenium and chromium for PCOS patients has decreased the severity of acne.
Zinc as well as lactoferrin also reduced the lesions in the treatment group.
Other herbs to consider are Phellondendron, curcumin, polygonum and Echinacea.
Without treatment cysts and scarring may occur and often a combined approach is needed.
Please contact us on (07) 5525 2211 in confidence for further information or for assistance to assess and help try and resolve acne problems.