10 natural weight loss tips to shape up for summer
Posted by Rita Texeira on 8 September 2020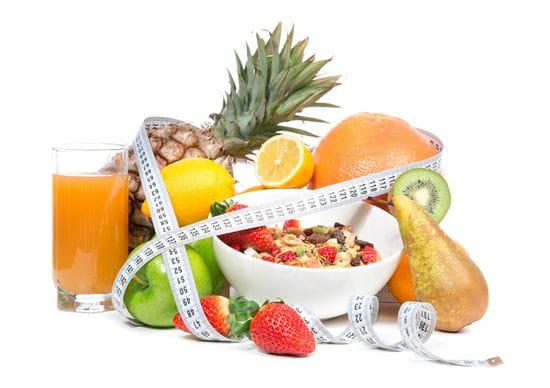 With Spring in full swing now is the perfect time to put your newly found motivation to good use and shed those extra 'winter' kilos. To help you on your weight loss journey here are 10 tips to get into shape naturally.
1. Start your day with lemon water
Starting your day with a glass of warm water and a piece of lemon in it is a great way to detox and wake up your system, so put this one down on your New Year's Resolutions list.
2. Track your food intake
Track the frequency, amount and types of foods you are eating. With loads of tempting treats around, it's important to choose your foods wisely so you fill up more on good foods and leave the treats as just that treats. Opt for leafy green salads, vegetable dishes, and lean proteins, not only will these be better for you they will also leave you fuller for longer and help you to maintain consistent energy levels.
3. Be Prepared
Clean out the junk in your pantry and fill it with healthy alternatives for that mid afternoon snack attack! Prepare snacks for work or outings and with parties eat a healthy meal before going out and/or take a healthy dish to contribute that you can enjoy.
4. Listen to your body
Don't automatically assume to loose those extra kilos you need to stop eating and start exercising hard or excessively. You may be the opposite, where you're life is so hectic you need to stop, meditate and calm your system down, stress can often be a contributor to weight gain.
5. Watch your coffee
Are you consuming too much coffee due to a hectic lifestyle? If yes, substitute some of your coffees for water. Not only will it keep you well hydrated in the heat of summer, it flushes out toxins, aids in digestion, raises your metabolism and aids in weight loss. With your brain being mostly water too, it will also help you feel more awake and alert.
6. Exercise
Daily exercise will not only make you look fitter and thinner, you'll prevent many life-threatening conditions, improve your muscle strength and joint function, boost oxygen and nutrient supply to all your cells, you'll sleep better and be less stressed.
If exercising is becoming more of a chore, mix up your routine to include brisk walking, swimming, beach walking (you'll use more muscles) or other fun activities like climbing, hiking and snorkelling.
7. Move!
Keep moving. Did you know standing can burn up more calories than just sitting 1.5 times more in fact! Give your seat up on the bus or train; walk around while on the phone or even work at the computer standing up every now and again.
8. Supplements and Herbals
Nutritionally we recommend Chromium, Magnesium and Lipoic Acid supplementation for weight loss. Chromium helps to improve blood sugar regulation, reduction in leptin levels waist, hip circumference and thus abdominal obesity. Magnesium has been shown to reduce BMI, body fat percentage, insulin and insulin resistance, and Lipoic acid improves insulin sensitivity.
There are also a number of herbals that can assist with weight loss:
Nigella sativa provides significant reduction in cholesterol and blood glucose)
Gymnema reduces cravings for sweetness/sugar and offers a favourable shift in lipid profiles
Fenugreek has been found to reduce fasting glucose, plasma insulin and insulin resistance
Coleus has a positive effect on fasting insulin, improving lipid profiles
Holy Basil - has the ability to reduce fasting blood glucose by 17%)
Magnolia - can manage stress and prevent hyperglycaemia and insulin resistance, which suppresses weight gain and stimulates adipocyte differentiation
Please note though that herbals do need to be prescribed by a professional after a consultation to avoid herb drug interactions.
9. Get a good night sleep
Lack of sleep can really affect the way our bodies function. When you get a good night's sleep your metabolism speeds up, you look more vibrant, you're less likely to get ill and it's proven to help us live longer. Ideally you want to aim for 8 hours, so try to be in bed by 10.30pm.
10. Be kind to yourself
It's okay to have an off day. Healthy eating isn't about elimination it's about moderation. Remind yourself of all the good days, give yourself a pat on the back and keep going! Incorporating a healthy lifestyle will ensure that all your future summers are greeted with enthusiasm rather than trepidation.