Posted by Rita Texeira on 9 April 2015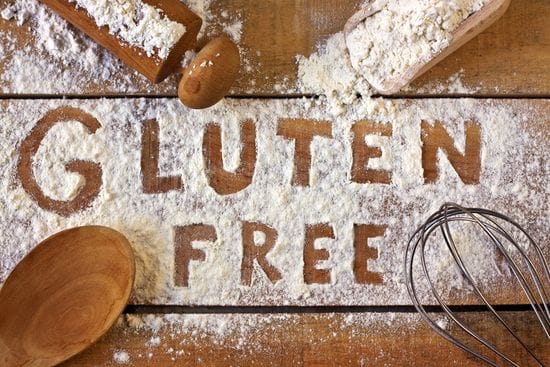 Although Gluten insensitivity or intolerance and Celiac Disease are quite often used interchangeably, there is a difference and understanding the difference may well help you to avoid additional discomfort and pain by following a more suitable diet plan. So how do you know the difference?
Gluten
Gluten is the collective term used to refer to the solid proteins found in most cereal grains including barley, rye, oats and, of course, wheat gluten.
Wheat Gluten is made up of a number of protein sub-sections, which are mostly divided fairly evenly into Gliadins and Glutenins. Glutenins are the viscous component formed by the interaction of high and low molecular weight that represents the insoluble components of gluten.
Gliadins make up the more soluble elements, which can be divided into smaller sub-fractions such as a-gliadins, -gliadins, -gliadins and -gliadins.
Why does Gluten cause so many problems?
Gluten is naturally highly resistant to digestion and has been associated with a number of digestive and inflammatory complaints. So many consumables have hidden undeclared traces that it can be frustrating and difficult to avoid gluten altogether.
While the list of problems associated with eating grains containing gluten is extensive, an individual nutritionist or health specialist assessment will assist in determining more accurately whether the reaction is:
Allergic to wheat, which is extremely rare in the true sense of the term (involves immediate IgE antibodies)
Sensitive to gluten and its many components e.g. Gliadins (Involves delayed IgA or IgG antibodies)
Celiac involves auto-antibodies
Celiac Disease
Having an allergy or sensitivity is not as complicated or as damaging as Celiac Disease. When people with celiac disease eat gluten, their body creates an immune response that attacks their small intestine. These attacks lead to damage on the villi, the tiny, fingerlike protrusions lining the small intestine that allow nutrients to be absorbed.
Symptoms of Celiac Disease
While symptoms of celiac disease can vary from person to person, common symptoms include:
Abdominal bloating and pain
Chronic diarrhea
Vomiting
Constipation
Pale, foul-smelling, or fatty stool
Weight loss
Anemia
Fatigue
Bone or joint pain
Arthritis
Bone loss or osteoporosis
Depression or anxiety
Tingling numbness in the hands and feet
Seizures
Diagnosis
While celiac disease is now known to be a common genetic disorder, recognising celiac disease can be difficult because some of its symptoms are similar to those of other diseases. As a result, it is often undiagnosed or misdiagnosed.
If you do suspect you have a gluten sensitivity or celiac disease, it is important to talk to your health practitioner immediately. The sooner you are diagnosed, the sooner you can start changing your lifestyle to improve your health and wellbeing.
Don't let your allergies or intolerances run your life, call us today on (07) 5525 2211 to be among our many patients who have dramatically reduced or eliminated their allergy symptoms permanently and naturally.